REGISTRATION FOR 2017 SEASON IS CLOSED. SCHEDULE IS POSTED ON SCHEDULE PAGE
CLICK ON ICON ABOVE FOR REGISTRATION FORM
OR REGISTER ONLINE BY CLICKING ON ACTIVE ICON BELOW
 WINTER BASKETBALL IS OPEN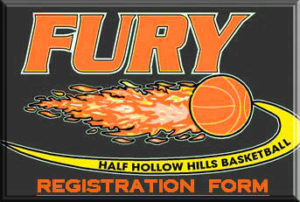 OBALL?!
SEPTEMBER ToHRU BEGINNING OF DECEMBER 2015
**PLEASE READ BEFORE YOU CONTACT US WITH QUESTIONS
MOST OF THE ANSWERS ARE CONTAINED BELOW**
FURY FLAG FOOTBALL is designed to introduce younger children (K and 1st graders) to the game and provide enhanced instruction and games to children in grades 2-11. All participants play in every game. It's a great experience for all involved and helps teach teamwork, leadership, sportsmanship, friendship, discipline, loyalty, and pride. The league is designed with safety foremost in mind, and to maximize the fun of the game. Practices will start in September. There will be 7 games plus playoffs (grades 3-11) running from September through early December. Games will be played at Five Towns College and other schools within the Half Hollow Hills School District. Games will be played Sundays (typically after 12:30pm till 7:00pm). Do not ask us when practices are for your child, as we do not know until team selection has taken place.
Please E-mail Vturf@aol.com with any Questions or Concerns